Ana Isabel Blasco Torres
Libri dell'autore
Sus almas son los astros que brillan en el cielo. Dualismo y monismo antropológico en el De Iside et Osiride de Plutarco
digital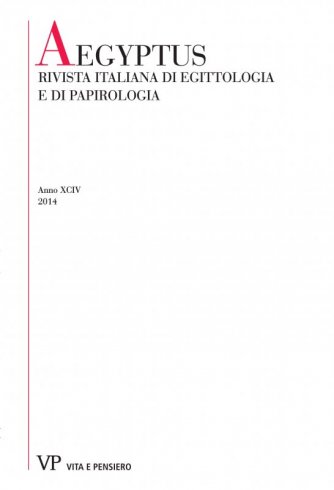 formato:
Articolo
| AEGYPTUS - 2014 - 1
In some passages of his work De Iside et Osiride, Plutarch deals with the issue of the Egyptian notion of soul and its manifestations. in all cases, Plutarch uses the Greek term ψυχή to make reference to the "soul" in which, according to him, ancient Egyptians believed. As a result, Plutarch presupposes the existence of an anthropological dualism – similar to the Greek one – in the Egyptian ontological thought...
Los dioses H'py y Νεῖλος en la antroponimia grecoegipcia
digital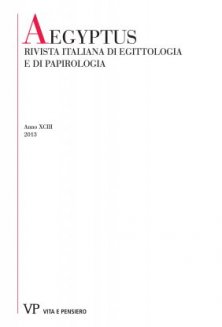 formato:
Articolo
| AEGYPTUS - 2013 - 1
The name H'py, the denomination of the Egyptian god of the flooding of the Nile, appears in numerous anthroponyms – mainly written in demotic and in some Greek transcriptional variants – dated from the Graeco-Roman period. The use of the name Îapy in Graeco-Roman anthroponyms shows that the traditional cult of the god remained in this period, in which the Greek divinization of the Nile is also developed...