Nikola D. Bellucci
Libri dell'autore
Proprietà mediche del papiro tra medicina egizia, greca e romana
digital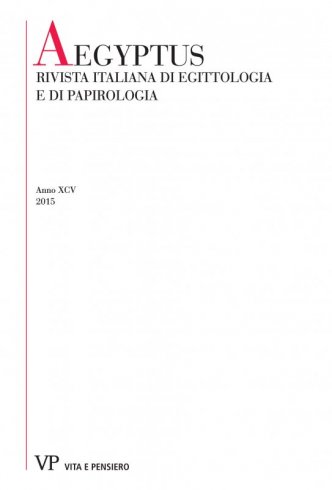 formato:
Articolo
| AEGYPTUS - 2015 - 1
Through the references in ancient sources, the article considers the uses and the medical properties of the papyrus plant (and the papyrus as sheet) during the egyptian, the Greek and the roman period, arguing its tradition and specializations and outlining its practical knowledge as well as its reception up to the Middle Ages...
Thetati in the Roman Military Papyri: an Inquiry on Soldiers Killed in Battle
digital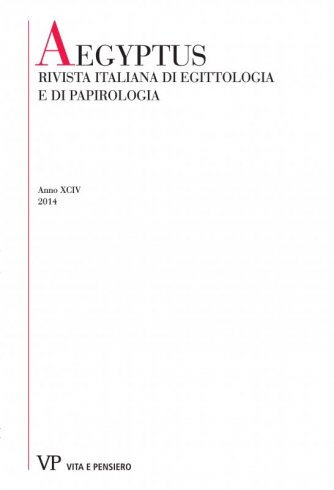 formato:
Articolo
| AEGYPTUS - 2014 - 1
This brief contribution wants to try to expose and bring attention on the use and distribution that has the symbol θ (i.e. theta nigrum, indicating the death of soldiers) in the papyrus documents, although through the few and fragmentary attestations, and considering the epigraphical sources and papyri, coming from all over the roman Empire...
Osservazioni interpretative su P.Dura 3: un glossario ad Omero, Il. IV 301-316, lemmi e interpretamenta
digital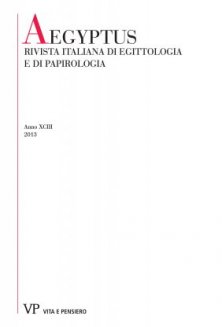 formato:
Articolo
| AEGYPTUS - 2013 - 1
Through Gronewald's transcription, the article provides a new integration and interpretive reading of the fragmentary papyrus text P.Dura 3 which contains a glossary of Homer, Il. IV 301-316 with lemmata and interpretamenta, explaining the meaning of some incomplete entries evidently used to emphasize a concept contained in the same excerpts, and re-evaluating the Dura's cultural context, especially in the military view...
Consulta l'archivio
Ultimi 3 numeri
Annate disponibili online
Fascicoli anno
2018