Silvia Bussi
Libri dell'autore
L'Égypte et la Nubie au tournant de la domination romaine: pour une lecture politique de la trilingue de Philae
digital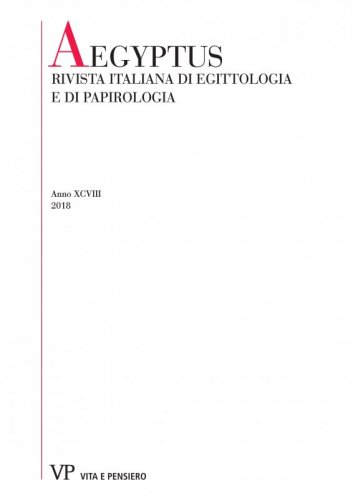 formato:
Articolo
| AEGYPTUS - 2018 - 1
This article deals with the very first period of the life of Egypt as a Roman province, and in particular with the political relationship established by the first Prefect of Egypt, Cornelius Gallus, with the nubian State. The analysis of the disgrace of Cornelius is conducted on a philological base and is focused on the Philae Stela, through a confrontation of the Latin, Greek and hieroglyphic texts. This text is presented as the clue to demonstrate that a change in the Augustus' policy after 27 B.C. pushed him to eliminate Gallus, who had acted as a continuator of the Ptolemies in regulating diplomatic relations between Egypt and Nubia.
Des doreai aux ousiai? Les propriétés foncières royales et impériales en Égypte
digital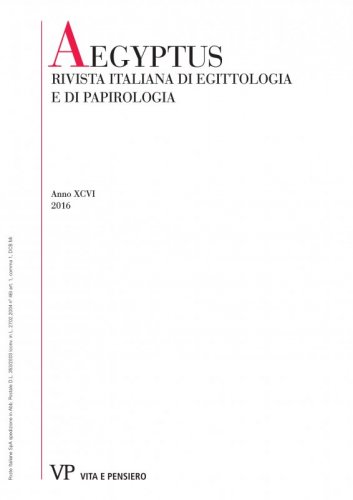 formato:
Articolo
| AEGYPTUS - 2016 - 1
The hellenistic doreai of egypt have been interpreted by Rostovtzeff as a kind of land tenure that knew a revival in roman times, when imperial ousiai have been created, in Julio-Claudian years...
Consulta l'archivio
Ultimi 3 numeri
Annate disponibili online
Fascicoli anno
2018