Agnieszka Wojciechowska
Titoli dell'autore
Coins of the Second Persian Domination Period in Egypt
digital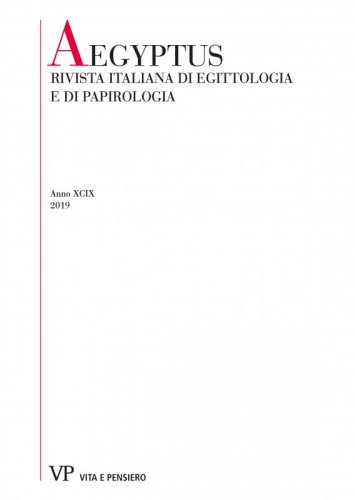 Three Achaemenid and one native egyptian kings are dated to the second persian domination, so are two persian satraps. 90 coins carry inscriptions with the names of the satraps or of Artaxerxes III...
The Ushabti of King Aspelta
digital
Aspelta – the king of Kush in the late 7th-early 6th c. BC – was one of the Napatan rulers. His reign is known also from the archaeological excavations, mainly in temples and royal burials. In the Aspelta's tomb archaeologists discovered at least 295 blue glazed faience ushabti figures, 248 of which are almost complete. The ushabti is made of blue glazed faience, much worn, about 30 cm, mummiform. The inscription on the ushabti comes from the Book of the Dead Chapter Six.
Consulta l'archivio
Ultimi 3 numeri
Annate disponibili online
Fascicoli anno
2022