Anna di Giglio
Titoli dell'autore
Strumenti musicali greci di origine orientale
digital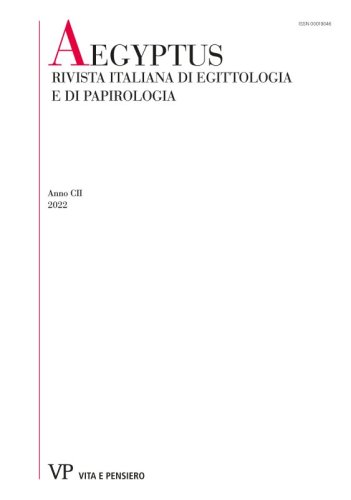 Alongside the traditional tripartite division of musical instruments into wind, string and percussion instruments, in ancient times there were other classification criteria for musical instruments, one of these, attributed to Aristoxenus of Taranto, was the one that saw the instruments divided into instruments natives and instruments of foreign origin, later became part of the Greek musical tradition...
Strumentai nell'antica Grecia
digital
Musical instruments have been and are the object of interest and study for their functioning and their sound characteristics. Much less known is the figure of the maker of musical instruments. Musical instruments, especially stringed and wind instruments, were complex and sophisticated products as they were composed of several parts assembled together, and were manufactured by skilled craftsmen in specialized workshops...
L'aulo tra voce e silenzio
digital
The music-silence dichotomy, also extended to musical instruments, was already known in the ancient world. In the musical technical lexicon of the ancient Greeks, alongside the numerous words used to indicate harmonies, musical instruments, sounds, etc., there are as many that indicate 'absence', 'deprivation' and which refer to music, words, musical instruments, terms that therefore indicate a deliberate or even forced silence...
Consulta l'archivio
Ultimi 3 numeri
Annate disponibili online
Fascicoli anno
2022