Graziano Ranocchia
Titoli dell'autore
Nuove acquisizioni sulla struttura del Περὶ ῥητορικῆϲ di Filodemo. Un trattato in almeno venti libri
digital
Basing himself on some new readings of book numbers included in the endtitles of various papyri, the author proposes a new general structure for Philodemus' On Rhetoric and shows that the treatise consisted of precisely – or at least – twenty books...
Un nuovo titolo iniziale nella collezione ercolanese e un nuovo libro (del trattato) sul Sole di Demetrio Lacone (P.Herc. 177)
digital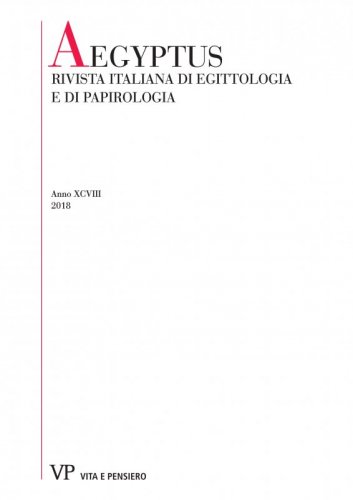 Differently than what has formerly been suggested, P.herc. 177 preserves the initial, not the final, title of a roll. Besides, the author of the work it transmits is not Philodemus, but Demetrius Laco...
Consulta l'archivio
Ultimi 3 numeri
Annate disponibili online
Fascicoli anno
2022