A Weep of Stars: A Possible Reference to the Falling Stars in the So-Called 'Dramatic Text' of Abydos
digital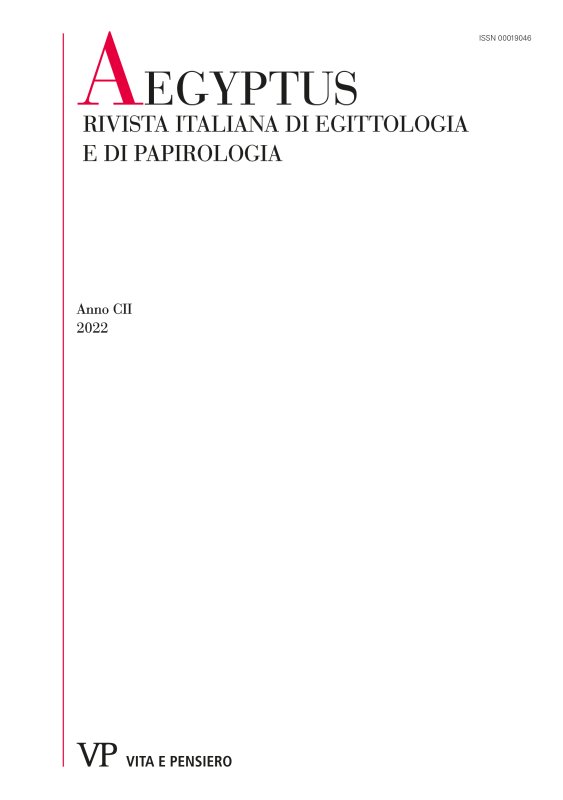 Rivista
AEGYPTUS
Fascicolo
AEGYPTUS - 2022 - 1
Titolo
A Weep of Stars: A Possible Reference to the Falling Stars in the So-Called 'Dramatic Text' of Abydos

---

A Weep of Stars: A Possible Reference to the Falling Stars in the So-Called 'Dramatic Text' of Abydos

Autore
Lorenzo Guardiano
Editore
Vita e Pensiero
Formato
Articolo |

Pdf

Online da
10-2022
Doi
10.26350/001217_000094
Issn
0001-9046 (stampa)

|

1827-7888 (digitale)
Ebook in formato Pdf leggibile su questi device:
A sentence of the 'Dramatic Text' of Abydos says, about the stars, that «their bones fall to earth when souls fall to earth» and then «they become fish». The connection between bones, souls and tears that fall from the sky as fish has not yet been explained. Instead, the word 'bones' of the Osireion has been amended with the word 'evil' based on Carlsberg Papyri. This study aims to give a new interpretation that justifies the lectio difficilior of the Osireion in the light of an astronomical phenomenon.
keywords
Astronomy; Falling Stars; Meteors; Dramatic Text; Osireion.
Biografia dell'autore
Lorenzo Guardiano, Università degli Studi di Milano. Email: lorenzo.guardiano@unimi.it
Consulta l'archivio
Ultimi 3 numeri
Annate disponibili online
Fascicoli anno
2022